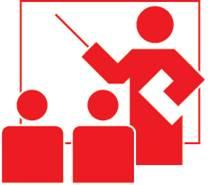 This past weekend Dr. Jerry Wright, Dr. Tyler Hunsberger and, myself, office manager Christen McCallum, had the privilege of attending the Vancouver Bio Flex Laser Certification and Professional Development Seminar. It was an educational and enjoyable time as we joined with various health care professionals from all over the country to learn and refine our current Bio Flex Laser knowledge.
We attend these conferences in order to learn about the numerous scientific advancements developing daily, and the new and pertinent clinical studies frequently emerging, that demonstrate the many benefits of laser therapy. At Broadway at Burrard Chiropractic, we firmly believe in the importance of staying up to date with our training in order to serve our patients to the best of our abilities.
Along with a fantastic lecture by Dr. David Kunashko from the Meditech team, Dr. Jerry Wright also had the privilege of speaking to other practitioners about his personal experience with the Bio Flex Laser in our clinic here at Broadway at Burrard Chiropractic. Dr. Wright spoke about the process of integrating laser therapy as a part of expanding our current practice, and the great successes we have had using laser therapy with our own patients.
It was a delight to participate and share the experiences we have had in our own clinic, along with grow in our own knowledge of the new advances in laser technology to date.
We look forwards to the future of laser therapy and the application of new technological advancements in the field in our own office for our patients.
For more information on how Laser Therapy and Chiropractic Care can help you, book an appointment at https://broadwayburrardchiro.com/contact/